Our Books: An Ongoing Adventure
We are in this for the long haul. We want readers who are willing to journey along with Lawrence and Val. Simply stated, we aspire to write books that are memorable, that move and inspire the reader.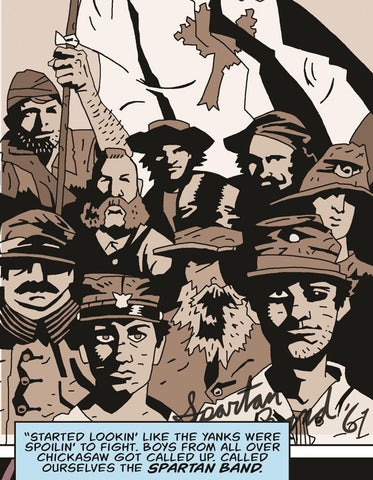 Blog
The Shepherd, Volume 2: The Path of Souls
Professor Lawrence Miller lost his son Val to an overdose. Brokenhearted, he could sense his son calling out from beyond the grave and so, recklessly, Miller followed his son into the afterlife. After great turmoil and with the help of Franco, his long-deceased father, Lawrence and Val are reunited. Now they wander the "Seam"— that ever-shifting place between this world and whatever comes next — helping other souls.
Read More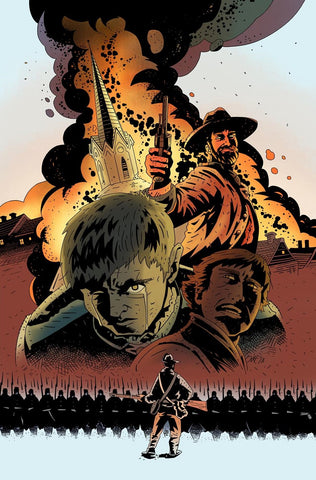 The Valentine, a three-issue graphic novel
Like their father, Prof. Lawrence Miller (aka The Shepherd), Lexi and her little brother Nico are lightning rods for those in greatest need. One such person shows up at their door—a little girl named Violet, Vee for short. Vee has recently escaped the clutches of a vicious killer. Traumatized but angry, the girl explains that when she was taken, she was carrying a gift for her mother. In the chaos of her escape, it was left behind. Now, Vee wants it back. She's come to ask Lexi and Nico for help. They are all in way over their heads…
The Pit -- A Dog-Lover's Nightmare
Lexi and Nico Miller, the surviving children of The Shepherd, are visited by a spectral dog whose face is horribly disfigured. The children are shocked to learn that this phantom is the victim of a local dog-fighting ring. Yet, despite his own brutal death, the mournful dog's spirit is determined that his fellow animals be freed from the violence and brutality of The Pit that claimed his life. What follows is a desperate rescue attempt the pierces the very heart of darkness.
The Tether -- An Otherworldly Romance
Two years ago, Val Miller, the son of Lawrence Miller (The Shepherd) died tragically. Brutalized in the Afterlife, Val's soul morphed into a vengeful wolf-wraith named Legio. In this terrible form, Val encountered his father, who had sensed Val's situation and followed him into eternity. After great anguish and profound insights, father and son vowed to use their new understanding to help other struggling souls. Now with time to reflect on his mistakes, Val struggles with regret, mourning the life he can never have. In this state of restless wandering, Val encounters monstrous souls that are hunting a solitary, young woman.
Be the first to receive a
digital copy

of new books.
GET TO SEE NEW ARTWORK AS THE BOOKS ARE BEING CREATED.
Subscribe to our newsletter.